This Cinderella Cowgirl shoot was incredible. An unknown fact about me is that I love horses. I grew up going to my grandfather's ranch where he allowed my sisters and I to feed and ride his horses. In addition to this, as a teenager I constantly kept apples and bread in my car so that I could occasionally stop on the side of the road to feed random horses. Now that I think of it, that probably wasn't the most normal hobby to have. I have always wanted a horse of my own, but I have pushed that dream to the side for a few years now. Instead, I have two puppies that go everywhere with me and they bring me so much joy.
Anyhow, it was a privilege photographing this girl and her horses. This photoshoot was actually meant to commemorate the love she has for her horses because she decided to move across the country to begin a new chapter of her life. It was bitter sweet to capture these photos because it solidified her saying goodbye to some of her best friends. In some of the photos there is incredible emotion on Jordan's face as it sunk in that she was really about to leave her home state, home town, and her homebound horses.
Before this photoshoot, I had never photographed such large animals. However, it was a lot easier than I thought! I'm sure not all horses are as well behaved as these two, but we had no issues with getting the horses to look into the camera. It's almost as if they were intentionally smiling and making funny faces into my lens.
The one difficulty that we had was getting Jordan onto the horses with no saddle and in her beautiful ball gown. It makes a heck of a difference when there is no saddle on a horse's back. Although, Jordan got onto her horse like a champ while maintaining her princess-like poise.
I'm so grateful that I had the opportunity to capture this girl in her natural habitat! I will forever adore these photos.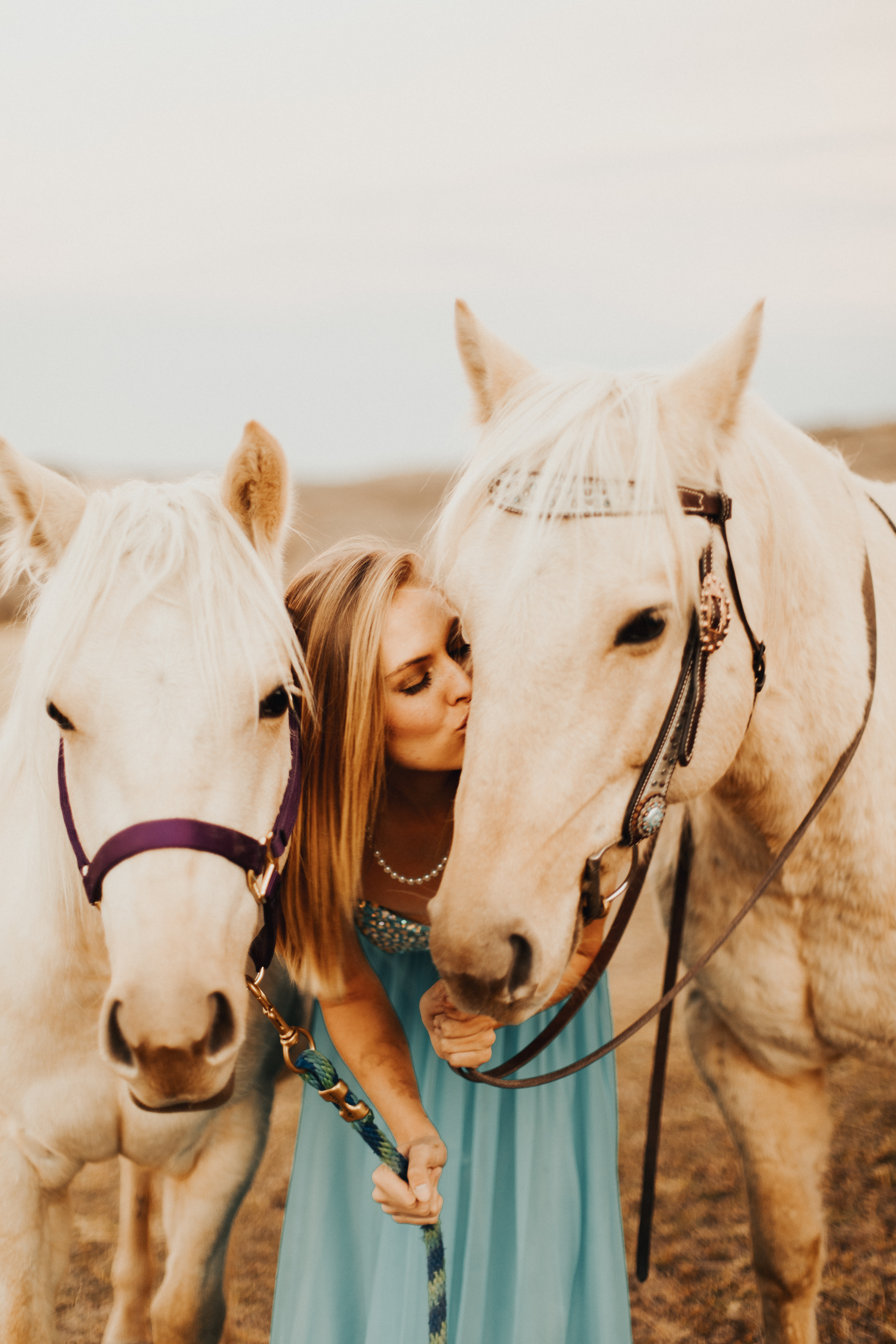 ---