Most recently, I did a photoshoot at Colorado's notorious sunflower fields. For the past few years I have been longing to take pictures here, but the field is not exactly easy to find. The sunflower seeds are replanted at an undisclosed location every year. This is both frustrating, and Exciting if you are on the hunt for this rare sighting. Anyhow, I had the unique opportunity to take portrait photos at this field, and might I just say, it was worth the wait! The sunflowers go on for a bout a mile or so in each direction creating a flower wonderland in the middle of nowhere. 
---
My only complaint about taking photos at this particular field, is that the sunflowers were starting to die. The sunflowers are in full bloom for about 2 weeks, which is not a very long window of time for people to enjoy them. However, that's what makes these fields so special. Because the fields are not there all the time, people wait expectantly for them to bloom and it becomes a divine excursion for Denver inhabitants. Next year, I'm going to make sure that I arrive on sight when these beauties are are at their prime. I can only imagine how much more blown away I will be when I get to take pictures there before they wither. 
.
---
---
FUN FACT: Did you know that in China sunflowers resemble happiness and long life? I'm not surprised that this flower represents happiness because the yellow hue of the petals are bright and captivating. In regards to long life, some people in the Chinese culture believe so strongly that the sunflower resembles longevity that they will eat the flowers to ensure old age.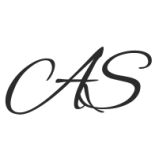 ---
 If there's one lesson that any of us can take away from these awe-inspiring sunflowers: be bright, provide happiness to others, be firmly planted, and always keep your head up.