Thus far, Summer in Colorado has been extremely cold. In the middle of May there was a huge blizzard and 9 inches of snow happened to cover my front yard. Well, it's the end of June and a torrential downpour was in the forecast on the day of this proposal. However, there was no way that this engagement was going to get canceled.
By the time Kyle and Kate arrived,  it was supposed to be thundering and lighting like crazy. By the grace of God, the forecast was wrong and we only got sprinkled on.  Actually, it turned out to be the perfect weather because the lighting was ambient and the addition of the umbrella was pretty adorable.
When Kyle and Kate first arrived, I pretended to be a spectator at the Annual Flower Trial Garden in Fort Collins, CO. Usually when I photograph proposals, unless it's in the middle of nowhere, I try to blend in with the public. The reason I do not prefer to hide in the bushes is because I run the risk of the boyfriend not knowing where to be when it comes time to get down on one knee. So, right off the bat Kyle saw where I was, walked down one of the pathways, and landed right in front of  my camera and I.
As soon as Kyle got down on one knee, you could tell that Kate was incredibly surprised by his gesture. Immediately, tears of joy started flowing.
Every time that I photograph a proposal I truly feel honored because I have the privilege of witnessing such a beautiful and intimate moment. Getting engaged is a moment that one will truly never forget, so the fact that I get to commemorate some of the happiest moments of people's lives brings me so much joy.
After we snapped a few additional pictures, and Kyle wiped the tears away from Kate's eyes, some surprise guests appeared on sight! Kyle's grandparents and some beloved friends came to celebrate the two. There were hugs, champagne glasses, propped up umbrellas, and lots of smiles.
All in all, this engagement was so sweet. I am so grateful that I was entrusted with this opportunity to capture Kyle + Kate's journey of love.
---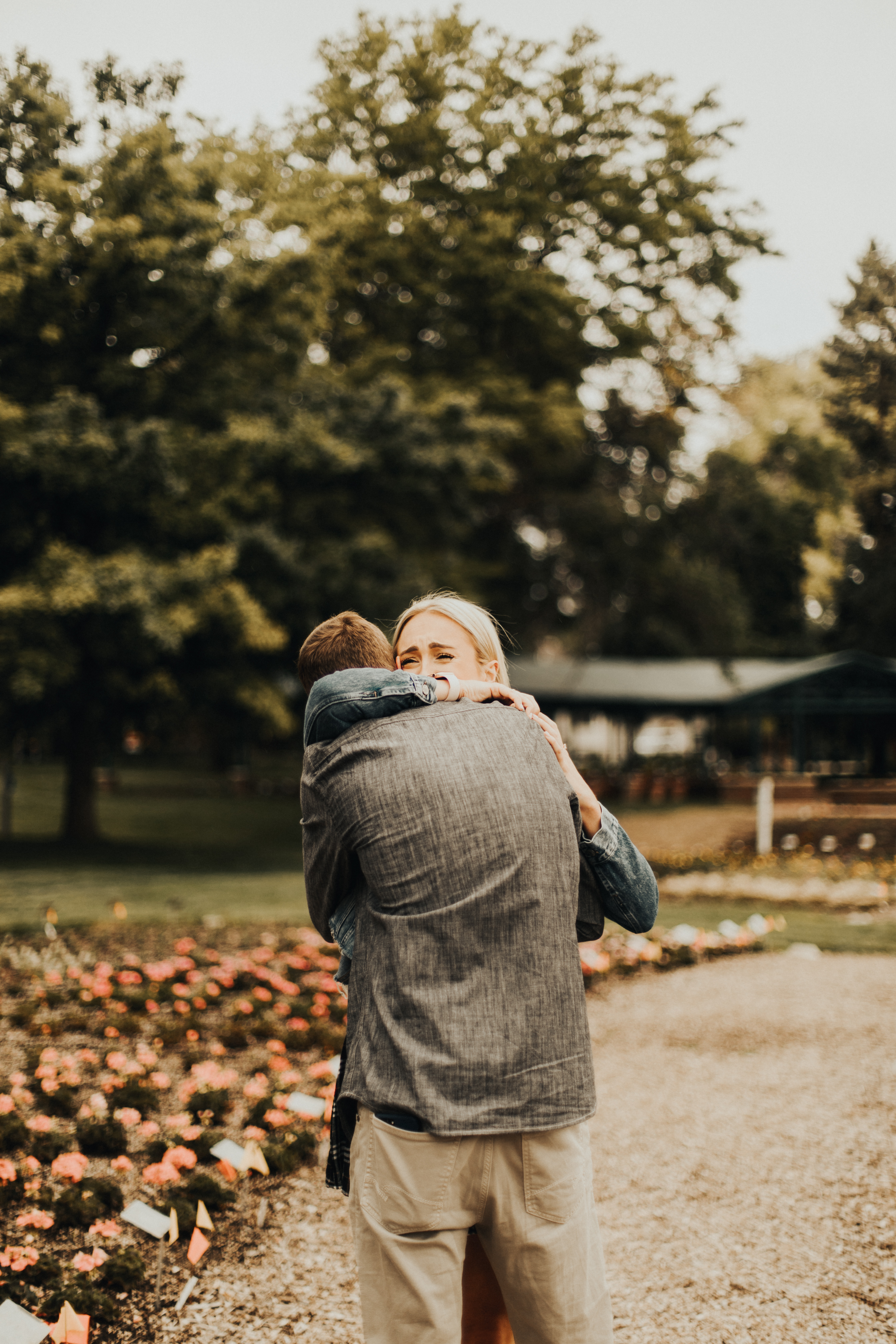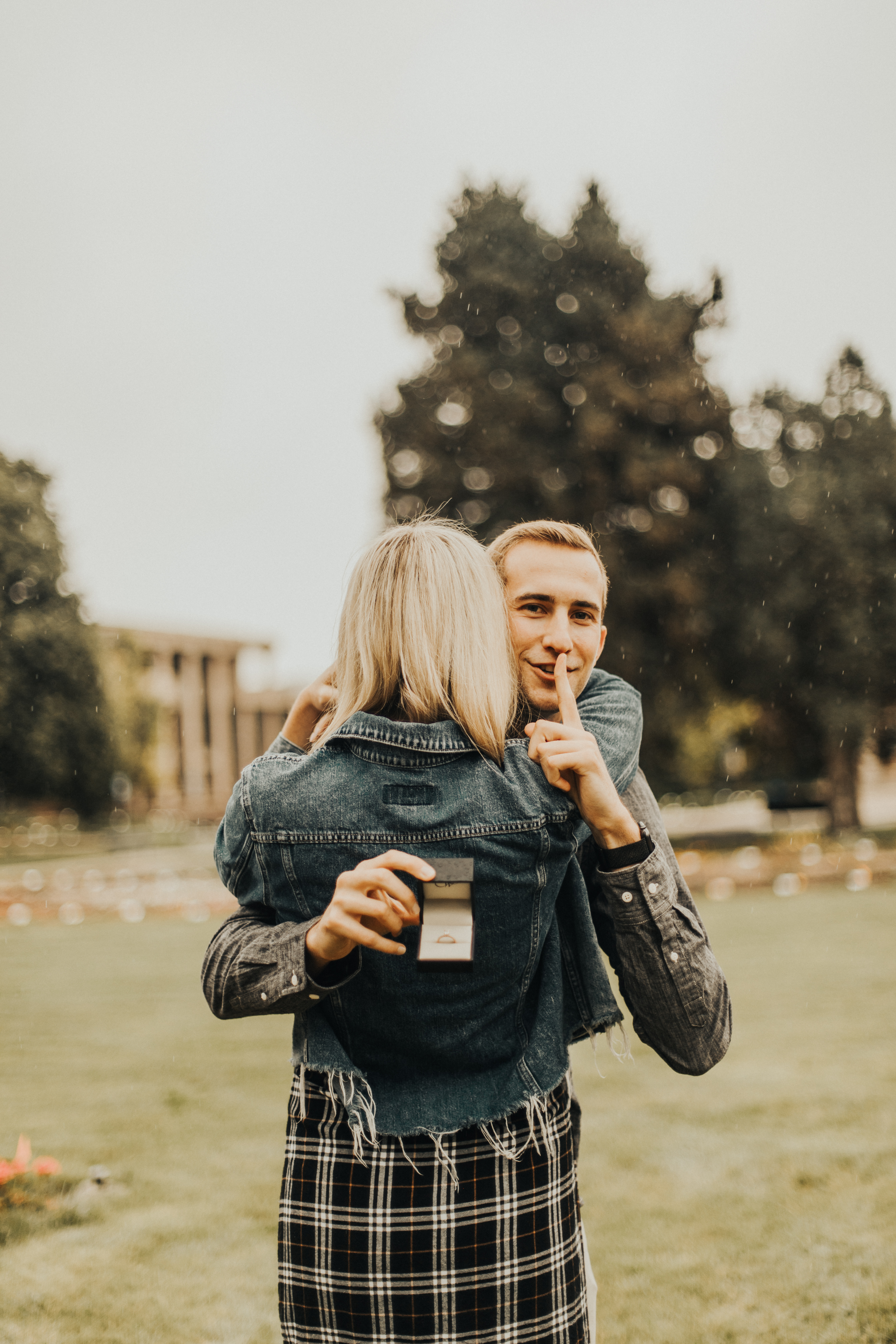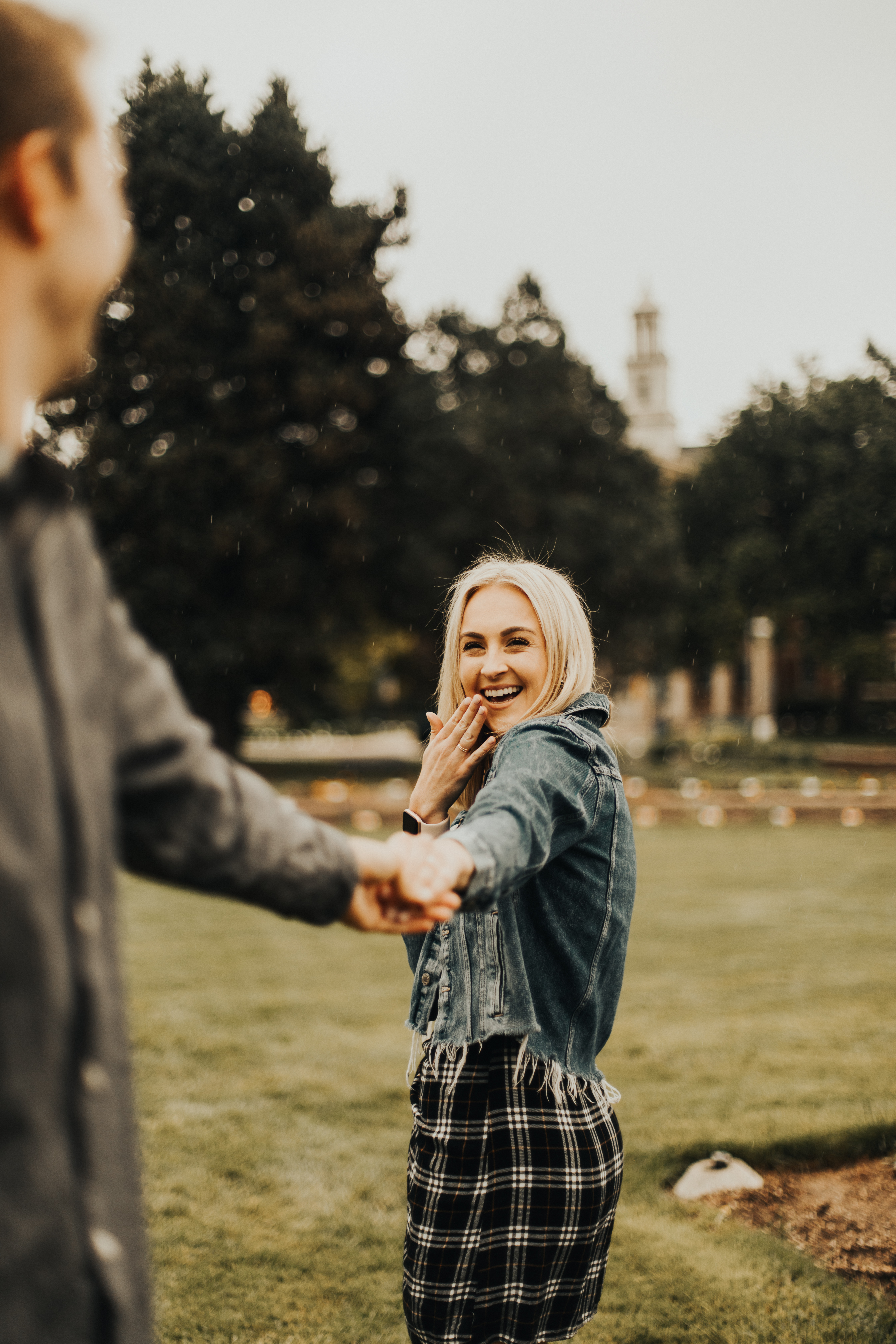 .