Most recently I did a mountaintop couple shoot. In between Denver and Idaho Springs is one of Colorado's finest lookout spots. The lookout used to be hidden gem that only locals knew about. However, it is now a hub for tourists and people looking to take advantage of the established area. You can drive to the top of the mountain, or you can hike a number of trails to reach the top. For the purposes of this photoshoot, we parked our cars at the summit. As much as we wanted to hike in our fancy attire, we decided to save time and begin the photoshoot as soon as we could. A fun detail about this photoshoot is that we were able to find our own nooks and crannies in the forests. There is always a crowd of people that surround the main lookout, so we decided to venture out and utilize a more secluded lookout space. In my personal opinion, this decision paid off.
---
---
One of the most important factors surrounding good photos is the natural lighting. "Golden hour" is every photographers ideal. This fictional hour on the clock is right before the sun sets. The lighting is usually darker than the midday sun, but it is more prominent in photos because the glow has darker and more shimmery tones.
.
---
Photoshoots involve more cardio than one would think. Running towards or away from the camera is one of my favorite photography techniques. It is unnatural to run while trying to pose or smile. When we try and do so, this generates feelings of silliness. On my end, this makes it easy to capture genuine laughs.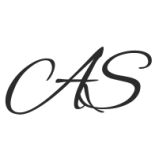 ---